Week One-Hundred and Forty:
Inspirational Quote of the Week:
"The journey of a thousand miles begins with a single step."
                                                                                       - Lao Tzu
Calendar
What are You Doing Every Day/Week? Record it on this Calendar. If you can't print the calendar call Jerry or Ericka and we'll send you a few copies, or create a similar calendar on a piece of paper.
COVID-19 Information: COVID-19 Materials for People with IDD
Sheltering-in-Place
Check out this Shelter-in-Place packet, it has GREAT information and interactive exercises!
Visit the Polar Bears– How are their communities different? How are they the same? How are they entertaining themselves? Can we learn anything from them?
https://zoo.sandiegozoo.org/cams/polar-cam
https://explore.org/livecams/polar-bears/polar-bear-cam
https://www.alaskazoo.org/polar-bear-camera
Money
Week 137 Counting Money: Click Here
Budget for the Week: (Interactive and Ongoing Throughout Facility Closure). Let's say you can go to WalMart every weekend to get things you need. This week we'll give you $82. What would you buy with it? Record your transactions on this Check Book Register. If you can't print the register call Jerry or Ericka at the phone numbers below and we'll send you a few copies, or create a similar register on a piece of paper.  So far you've received:
$22
$17
$14
$28
$39
$15
$20
$55
$24
$65
$40
$35
$70
$22
$35
$80
$13
$65
$31
$67
$92
$26
$15
$73
$64
$42
$86
$10
$99
$25
$71
$04
$23
$69
$45
$36
$94
$57
$46
$33
$31
$26
$79
$82
Sports & Fitness
Exercise of the Week: Planking
What to Do:
Place forearms on the floor with elbows aligned below shoulders and arms parallel to your body at about shoulder width
Make sure the pelvis is tucked to avoid lower back pain, the shoulders are stacked directly over the wrists, and the core is braced. You should be one long line from your head to your toes
If you are just starting to build core strength, it's better to plank little and often. You don't need to do it more than three times spread out throughout the day. As you get stronger, you can start to work in a few sets.
Plank for a minute, stop and rest for a few minutes and then do another minute
Friday Night Dance Party 8pm – 9pm: https://www.facebook.com/events/808640122957828/?active_tab=about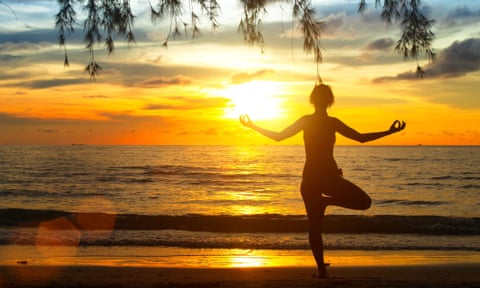 Yoga with Guided Meditations:
https://www.yogajournal.com/meditation/meditation-classes/
https://www.doyogawithme.com/yoga-meditation
https://yogawithadriene.com/free-yoga-videos/meditation/
Sport Movie of the Week: The Blind Side
Aging Atlanta Braves baseball scout Gus Lobel's last assignment is to scout, proving his value to the organization. He's viewed as unadaptable to changes within the game, especially advanced statistical analysis. His boss and friend Pete does not want to let him go, but is contending with ambitious junior executive Phillip Sanderson, vying for the general manager post who feels Gus is an obstacle.
Pete suspects Gus is hiding health problems so, behind his back, Pete contacts Gus's daughter Mickey, a workaholic lawyer pursuing partnership in her firm, to join her father on a scouting trip to North Carolina. Gus is to review top prospect Bo Gentry, whose gaudy statistics make him a likely top draft pick.
Leigh Anne has a face-to-face conversation with Michael's mother about adopting him. Although she seems unresponsive in the beginning, the mother finally wishes Michael the best. Michael is heavily recruited by many prestigious schools. SJ talks to coaches and negotiates on Michael's behalf—and his own. When Michael gets his grades high enough, he decides to attend the University of Mississippi (known colloquially as "Ole Miss"). But as Ole Miss was where Sean Sr. had played basketball, Leigh Anne had been a cheerleader, and Miss Sue had been as well, NCAA investigator Granger is tasked to look into the matter to determine if the Tuohys took him in and unduly influenced him just so he would play for their alma mater.
Michael runs away before the interview is over and confronts Leigh Anne about her motives for taking him in. He then proceeds to find his biological mother in Hurt Village. A gang leader welcomes him back, offers him a beer, and makes sexually offensive insinuations about Leigh Anne and Collins. When Michael gets angry, the gang leader threatens to go after them, and as a result, Michael battles with him and others. After thinking things over and questioning Leigh Anne, Michael tells Granger he chose Ole Miss because "it's where my family goes to school." Michael is accepted into college and says his farewells to the Tuohy family.
The film ends with information about and photos of the real Tuohy family and Michael Oher. He was drafted by the Baltimore Ravens in the first round of the 2009 NFL Draft and played in the National Football League.
Read more about The Blind Side here: https://en.wikipedia.org/wiki/Trouble_with_the_Curve
Watch The Blind Side on Hulu, Amazon or on DVD…
Health
Check out this Special Olympics MyHealth website  that has some great health resources!
Learn about the importance of not just being healthy but living a healthy lifestyle: Click Here
Recipe of the Week: 'Tiny tree' and sausage pasta
Ingredients
1 tbsp olive oil
175g frozen pork cocktail sausages
150g fusilli pasta
250g broccoli, florets trimmed
75g 50% less fat garlic and herb soft cheese
1½ tbsp lemon juice
125g Nightingale Farms cherry tomatoes, halved
This easy dish is ready in just 20 minutes.
Heat 2 tsp oil in a frying pan over a medium heat and fry the sausages for 10-12 mins until cooked through. Remove with a slotted spoon.
Meanwhile, bring a large pan of salted water to the boil and cook the pasta to pack instructions, adding the broccoli for the last 2 mins. Drain and return to the pan.
Whisk the soft cheese with the lemon juice and 1 tsp oil to combine; stir through the pasta and broccoli. Gently toss through the sausages and cherry tomatoes.
Frozen Chocolate-Covered Banana Slices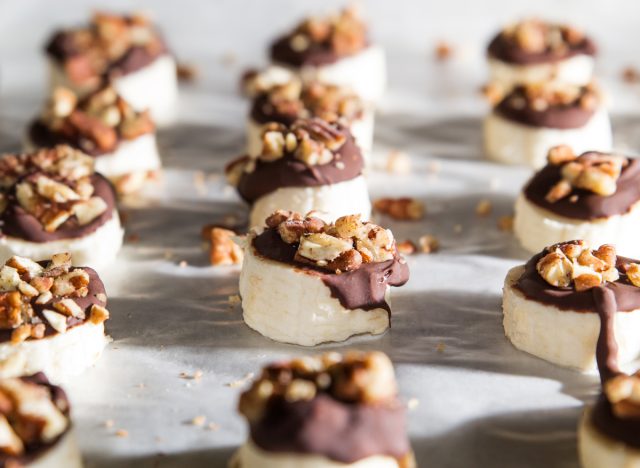 Simply slice your bananas
Dip them in dark chocolate
Sprinkle some chopped almonds or walnuts (only if you are not allergic to nuts)
Place them on parchment paper before freezing.
In a few hours, you will have a sweet icy treat that is loaded with nutrients.
Self-Care BINGO: A new BINGO card will come out each week - how fast can you get a BINGO?  Three days? Two maybe?
Independent Living
Employment Skills
Travel / Around the World
Beautiful Beach in Brazil: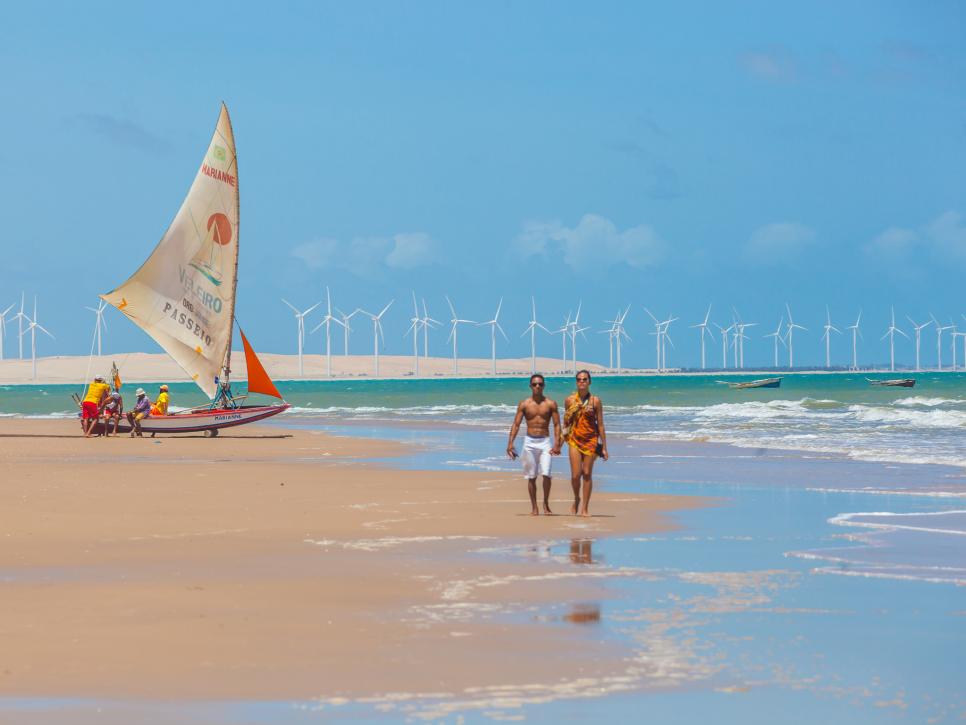 In 1984, the area around Jericoacoara was declared an environmental protection area. It became national park in 2002. As a result, many restrictions on building and tourism were introduced to help preserve the area. The distance to bigger cities and limited road access also helped to keep the beach and the village isolated.
Fairly recently, Jeri was just a fishing village with little contact with modern life. Electricity was generated by diesel engines, and street lighting was provided only by the moon and the stars. After the selection by The Washington Post was published, tourism grew rapidly, and the beach village became a popular destination. Electricity arrived in 1998, and today hot showers and air conditioning are no longer luxuries. However, electrical street illumination is still forbidden by local law.
Characteristics:
Getting to Jeri can still be challenging. The road from Fortaleza to Jericoacoara presents beaches and rustic villages. The last 4 hours of the journey takes place off-road, among dunes and along a beach. It is one of several places in Brazil from which one can see the sun sink into the ocean. Both visitors and locals often view this show from the tall "sunset dune" just next to the village.
The village has streets covered in sand from the dunes. Jericoacoara is a popular spot for windsurfing and sailing.
To find out more about it, you can visit https://en.wikipedia.org/wiki/Jericoacoara_Beach
Reading/Writing Skills
Week 140 Word Search: Click Here
Let's Write a Poem 
Rules for Writing Good Poetry - More Practice
Last week we shared come rules about writing good poetry, some of you really liked that so we'll repeat the rules and write another poem! Here are the guidelines for those looking to take their poetry writing to the next level:
Read a lot of poetry. If you want to write poetry, start by reading poetry. You can do this in a casual way by letting the words of your favorite poems wash over you without necessarily digging for deeper meaning.
Listen to live poetry recitations. By listening to the sounds of good poetry, you discover the beauty of its construction—the mix of stressed syllables and unstressed syllables, alliteration and assonance, a well placed internal rhyme, clever line breaks, and more.
Start small. A short poem like a haiku or a simple rhyming poem might be more attainable than diving into a narrative epic. A simple rhyming poem can be a non-intimidating entryway to poetry writing.
Don't obsess over your first line. If you don't feel you have exactly the right words to open your poem, don't give up there. Keep writing and come back to the first line when you're ready.
Embrace tools. Use a thesaurus or a rhyming dictionary to help you complete a poem, You'd be surprised how many professional writers also make use of these tools. Just be sure you understand the true meaning of the words you insert into your poem.
Enhance the poetic form with literary devices. Develop your poetry writing skills by inserting metaphor, allegory, synecdoche, metonymy, imagery, and other literary devices into your poems.
Try telling a story with your poem. Many of the ideas you might express in a novel, a short story, or an essay can come out in a poem.
Express big ideas. Because good poetry is about precision of language, you can express a whole philosophy in very few words if you choose them carefully. Even seemingly light poetic forms like nursery rhymes or a silly rhyming limerick can communicate big, bold ideas. You just have to choose the right words.
Paint with words. When a poet paints with words, they use word choice to figuratively "paint" concrete images in a reader's mind.
This week, try writing a poem about a family tradition.  Please share your poem with your advocate.
Art
Art classes, projects and more with AMADOR ARTS at:
https://www.amadorarts.org/art-from-home/
Art Project – Bird Origami
Scavenger Hunt: Each week we'll have you find an item, keep all items in a "safe place", such as a small box, for use at the end of the day program facility closure. We'll use these items to make an art project. This week, find a red ribbon. In your "safe place" you should have:
Something yellow
Flashlight
Soda bottle cap
Ladybug
Index card
Something shiny
Red shirt
Mason jar
Metal lid
Green straw
Tissue box
Flag
Purple flower
"Y" shaped stick
Toy truck
American flag
Small planter pot
Clothespin
CD
Small rock
Sticky note
Blue pen
Ruler
Painted rock
Polaroid picture
Spatula
Green marker
Key
Brown leaf
Small pumpkin
Sunflower seed
Purple sticky note
Book
Eraser
Something round
Old flip phone
Hair tie
Red Ribbon
Art / Museum Tour: - USC Fisher Museum of Art:
https://artsandculture.google.com/partner/usc-fisher-museum-of-art
Interested in Acting? 
Check out this great website that has TONS of pointers and lessons:
https://www.theatrefolk.com/free-resources
Gaming and Other Technology
Featured Computer/Cell Phone/Tablet Game of the Week: Roblox

Roblox is the ultimate virtual universe that lets you create, share experiences with friends, and be anything you can imagine. Join millions of people and discover an infinite variety of immersive experiences created by a global community!
Already have an account? Log in with your existing Roblox account and explore the infinite metaverse of Roblox.
MILLIONS OF EXPERIENCES
In the mood for an epic adventure? Want to compete against rivals worldwide? Or do you just want to hang out and chat with your friends online? A growing library of experiences created by the community means there's always something new and exciting for you every day.
EXPLORE TOGETHER ANYTIME, ANYWHERE
Take the fun on the go. Roblox features full cross-platform support, meaning you can join your friends and millions of other people on their computers, mobile devices, Xbox One, or VR headsets.
BE ANYTHING YOU CAN IMAGINE
Be creative and show off your unique style! Customize your avatar with tons of hats, shirts, faces, gear, and more. With an ever-expanding catalog of items, there's no limit to the looks you can create.
App of the Week: Roblox -
For Android: https://play.google.com/store/apps/details?id=com.roblox.client&hl=en_US&gl=US
For Apple: https://apps.apple.com/us/app/roblox/id431946152
Card Game of the Week – Memory
The Pack
The standard 52-card pack is used.
Object of the Game
The goal is to collect pairs of cards of the same rank, such as two sixes or two queens.
Card Values/scoring
The player who takes in the greatest number of pairs is the winner.
The Deal
Any player shuffles the pack and spreads all the cards out, face down all over the table, one at a time, so that no two cards touch or overlap at the corners
The Play
The first player may be decided in any way. The first player turns up any two cards on the table, leaving the first card face up until they have turned the second. If the two cards form a pair, the player takes them and puts them face down in a pile, and then they turns up two more cards. Whenever the two cards turned up do not form a pair, the player, after a pause of at least five seconds, turns both cards face down again, leaving them in exactly the same position on the table. It is then the next player's turn (the player to the left). Play proceeds in the same manner until all the cards have been matched.
Play Memory online at: https://www.helpfulgames.com/subjects/brain-training/memory.html
Online Gaming: https://www.minecraft.net/en-us/article/free-educational-content-minecraft-marketplace-?fbclid=IwAR3rPkGK6ccD9cTgQlMN9-5bX1pwzb1Y2cfUvCm9JAAnHlZsnKlzGU-G83I
Nature and Weird Science
Jabiru Stork:
The jabiru is a large stork found in the Americas from Mexico to Argentina, except west of the Andes. It sometimes wanders into the United States, usually in Texas, but has been reported as far north as Mississippi. It is most common in the Pantanal region of Brazil and the Eastern Chaco region of Paraguay. It is the only member of the genus Jabiru. The name comes from a Tupi–Guaraní language and means "swollen neck". The jabiru is the tallest flying bird found in South America and Central America, often standing nearly the same height as the flightless and thus much heavier greater rhea. For the continent, it also has the second largest wingspan, after the Andean condor (that is, excluding the great albatross occasionally found off the coast of southern South America). The adult jabiru is 120–140 cm (47–55 in) long, 2.3–2.8 m (7.5–9.2 ft) across the wings, and can weigh 4.3–9 kg (9.5–19.8 lb). Dimorphism is high, possibly the highest of any stork, with males being about 25% larger than females. Males weigh an average of 6.89 kg (15.2 lb) whereas females weigh an average of 5.22 kg (11.5 lb). Large males may stand as tall as 1.53 m (5.0 ft). The beak, which measures 25–35 cm (9.8–13.8 in), is black and broad, slightly upturned, ending in a sharp point. Among other standard measurements, the tail measures 20–25 cm (7.9–9.8 in), the tarsus measures 28.5–39 cm (11.2–15.4 in) long and the wing chord measures 58.5–73 cm (23.0–28.7 in). The plumage is mostly white, but the head and upper neck are featherless and black, with a featherless red stretchable pouch at the base. The sexes are similar in appearance but the male is larger, which can be noticeable when the sexes are together. While it can give the impression of being an ungainly bird on the ground, the jabiru is a powerful and graceful flier.
To learn more about the Jabiru Stork visit: https://en.wikipedia.org/wiki/Jabiru
Music
Genre of the Week: Alternative Country
Alternative country, or alternative country rock, is a loosely defined subgenre of country music and/or country rock that includes acts that differ significantly in style from mainstream country music, mainstream country rock, and country pop. Alternative country artists are often influenced by alternative rock. Most frequently, the term has been used to describe certain country music and country rock bands and artists that are also defined as or have incorporated influences from alternative rock, heartland rock, Southern rock, progressive country, outlaw country, neotraditional country, Texas country, Red Dirt, honky-tonk, bluegrass, rockabilly, psychobilly, roots rock, indie rock, hard rock, folk revival, indie folk, folk rock, folk punk, punk rock, cowpunk, blues punk, blues rock, emocore, post-hardcore, and rhythm 'n' blues. n the 1990s the term alternative country, paralleling alternative rock, began to be used to describe a diverse group of musicians and singers operating outside the traditions and industry of mainstream country music. Many eschewed the increasingly polished production values and pop sensibilities of the Nashville-dominated industry for a more lo-fi sound, frequently infused with a strong punk and rock and roll aesthetic. Lyrics may be bleak or socially aware, but also more heartfelt and less likely to use the clichés sometimes used by mainstream country musicians. In other respects, the musical styles of artists that fall within this genre often have little in common, ranging from traditional American folk music and bluegrass, through rockabilly and honky-tonk, to music that is indistinguishable from mainstream rock or country. This already broad labeling has been further confused by alternative country artists disavowing the movement, mainstream artists declaring they are part of it, and retroactive claims that past or veteran musicians are alternative country. No Depression, the best-known magazine dedicated to the genre, declared that it covered "alternative-country music (whatever that is)".
Read more about Alternative Country at: https://en.wikipedia.org/wiki/Alternative_country
Listen to Alternative Country on Pandora, Amazon or YouTube!
Movies (for Recreation-Type Activities)
Nick & Norah's Infinite Playlist
New Jersey teenager Nick O'Leary is a straight bass player in a queercore band that tentatively calls themselves The Jerk-Offs. Nick is heartbroken after his girlfriend Tris dumps him and continues to make "breakup" mix CDs for her. Bandmates Thom and Dev convince Nick to perform at a club and search for a secret show that legendary indie band Where's Fluffy? is performing in New York City that night.
Norah Silverberg attends Convent of the Sacred Heart, along with Tris and their mutual friend Caroline, and admires Nick's taste in music when retrieving Nick's CDs after Tris throws them out. The three girls end up at Arlene's Grocery on Manhattan's Lower East Side, where The Jerk-Offs are playing. Norah asks Nick to pretend to be her boyfriend after Tris teases her about her lack of a boyfriend. Norah kisses him, unaware that he is Tris' ex-boyfriend. Caroline gets drunk and Norah wants to take her home, but Nick's bandmates (who see Norah as a potential new girlfriend for him) offer to take Caroline home so Norah and Nick can spend time together and find the "Where's Fluffy?" show.
When Thom and Dev stop at Gray's Papaya for hot dogs, a confused Caroline escapes from Thom's van. Nick and Norah meet up with Thom and Dev to try to find her. A confusing phone call leads them to look for her at a club where Where's Fluffy? is rumored to be playing, but with no success in finding Caroline or the band. They finally locate Caroline when she gives them clues in another phone call. A jealous Tris catches up with the group, and Nick leaves them to talk to her.
Read more about Nick & Norah's Infinite Playlist at: https://en.wikipedia.org/wiki/Nick_%26_Norah%27s_Infinite_Playlist
Watch Nick & Norah's Infinite Playlist on Hulu, Amazon, or on DVD…
Lending Library
Check out The Arc's Virtual Program Library!
While many parts of the country may be opening back up in person, the opportunities of the virtual world are here to stay!
Whether you're looking for a safe way to connect with others or simply to explore beyond your local area, The Arc's Virtual Program Library has an option for you.
Join a club, take a tour, or find a great activity to do with your friends and family today!
DVDs are checked out on a first-come, first-serve basis. Many of the DVD's are listed below.  If you are interested, talk to your advocate!
EDUCATIONAL
Travel
Rick Steve's Europe (4 Disk) Germany, Swiss alps and Travel Skills, Easter Europe, Italy
Rick Steve's Europe (4 Disk) Great Britain, Ireland, Spain and Portugal, France and Benelux
Rick Steve's PBS 11 Shows 2013-2014 (2 disk)
Colorado's Scenic Train Ride
Kiwi Country New Zealand
Must See Places of the World: Australia the Beautiful
Alaska's Inside Passage x 2
America By Rail, rout of the Southwest Chief
All Aboard the Potomac Eagle A Scenic Train Ride
Point Lobos, Timeless Coast
The States, Volume 2
Travel the World by Train
Rick Steves' Scandinavia ( 2 disk)
Rick Steves' Germany, Benelux, and More (2 disk)
Reader's Digest Must See Places-Wildlife Treasures
Reader's Digest Must See Places-Scenic Cruises of the World
Reader's Digest Must See Places-Australia the Beautiful
Animals and Nature
Cry of The Penguin
Deadly Down Under
Metamorphosis
Wolves at Our Door
Species Hunter
Must See Places of the World: Wildlife Treasures
White Shark, Outside the Cage
Planet-Ocean (5 disk)
Explore The Wildlife Kingdom, Lions
Tropical Rainforest
Explore The Wildlife Kingdom, the hidden world of Africa
Mutual of Omaha's Wild Kingdom
Swamp Tigers
Living with Tigers
The Best of nature (6 disk)
Discovery Queen of the Elephants
Disney African Cats
Explore The Wildlife Kingdom, Cougars
Flight the Genius of Birds
March of the Penguins
JAWS of the Pacific
History
Nefertiti
The Last Frontier
The Wildest Dream, conquest of Everest
Forbidden City, The Great Within
The Legend of Bigfoot
Flying Scotsman, the World's Most Famous Locomotive
U.S. Navy Carriers
MythBusters Big Blasts collections (2 disk)
Thunderbirds, Skies of Thunder
Dinosaur Planet
Carrier, fortress At Sea
Ken Burns National Parks (6 disk)
Reader's Digest Must See Places-Marvels of Mankind
Reader's Digest Must See Places-Mysteries of the Ancient World
Informational and Independent Living
My Life, My Choice Person Directed Living
Temple Grandon
Possibilities, Disabilities and the Arts
It's So Much Work to Be Your Friend
Managing Threatening Confrontations
Oops, Wrong Planet (Understanding Asperger's syndrome)
Normal People Scare Me; A Film About AUTISM
How To Make a Good Decision At Home
How To Make A Good Decision In The Community
How To Make A Good Decision In the Workplace or Day Program
Overcoming Obstacles to Learning
How to Improve thinking Strategies for People With Developmental Disabilities (2 disk)
Understanding Developmental Disabilities (2 disk)
I have Tourette's But Tourette's Doesn't Have Me
Leadership Through Personal Change, Ways to Have The Life You Want (2 disk)
The Ethics of Touch, Establishing and Maintaining Appropriate Boundaries
Positive Behavioral Supports, Meeting Unmet Needs
HEALTH
Wii Just Dance Disney Party
Wii Just Dance 2018
Wii Dance Summer Party
Wii Just Dance 4
Wii Just Dance 2014
Wii Just Dance 2
Wii Just Dance 2015
Wii Just Dance 2020
Eat Right For A Long And Healthy Life
Richard Simmons Party Off The Pounds
Wii Zumba
Richard Simmons Dancin' To The Oldies
Walking Down Your Blood Sugar, controlling Diabete